Welcome to Zetta's Project,
in this Life Thread we will be focused on the way from almost zero to hero.
Chars/Equipment
169 MS/ 209 ED - 227 RP - 126 EK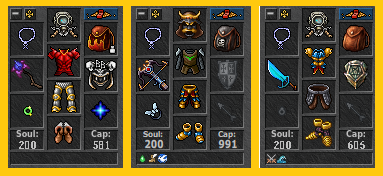 PS: If you are curious about any script of the store just ask and I'll run one of my chars on it.
---
|100+|

Water Elementals+Quara Port Hope >>>>PG<<<<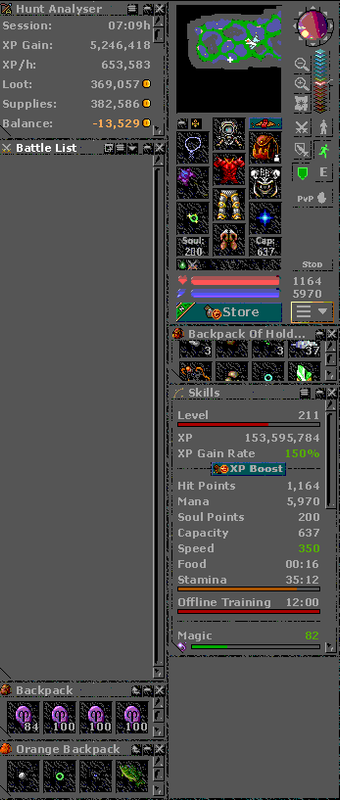 2 mana leech, 3 hours of stamina
---
I started yesterday leveling my EK using my favourite pging script for low level.
|110+|North Sea Serpnts >>>>LOW LVL PG<<<<
Started yesterday at 126 to 141 atm.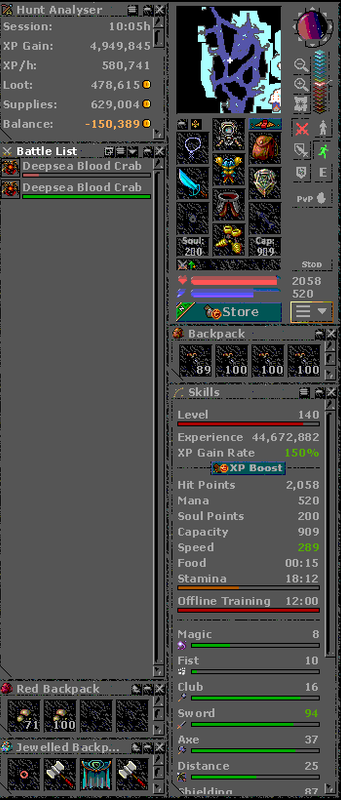 Using 1 mana leech imbude.
---
Extra EK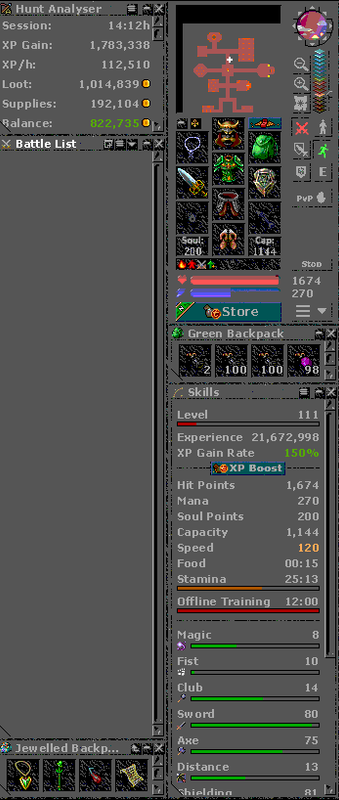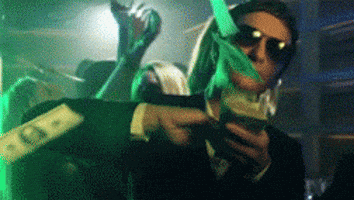 No imbus, normal stamina.
Buy it in the link below!
|70+|
Cults Liberty Bay behind piano (-2)>>>CASH<<<