(11-25-2020, 01:33 PM)

Craxanek Wrote: I will make project 3 x EK 24/7 level 250-300 could you Give me advice what place should i chose for best profit and which script will be the Best?
Hi, it all depends on your world, not everyone can bot the best spawns such as Feyrist Nightmare Caves, Minotaur Cults etc. In my opinion, if you have proper equipment and good skills, you can try Feyrist Nightmare Cave -1 on like 220+ lvl with imbuings.
As I have mentioned before, if you have good equipment, skills and imbuings, you can easily handle all my scripts with 30 lvls less than it's recommended.
I'm currently botting bunch of eks (230-260 lvl range) on Feyrist Nightmare Cave -1 and -2 and also all high lvl eks (300+) on Glooth Bandits or Minotaur Cults -1.
Feyrist Nightmare Cave -1 sessions on 250 lvls (2x screenshots from same char) i'm not counting silencer claws into the profit.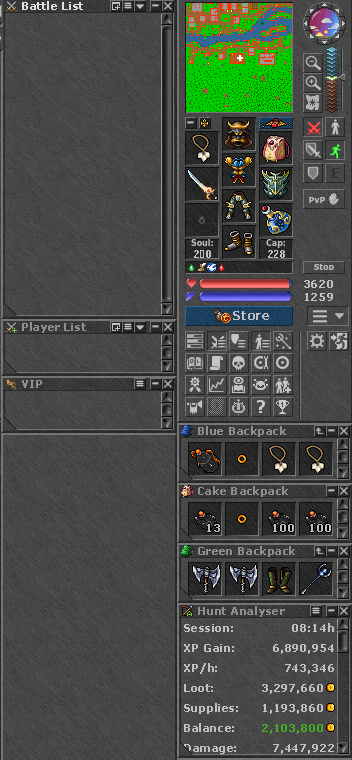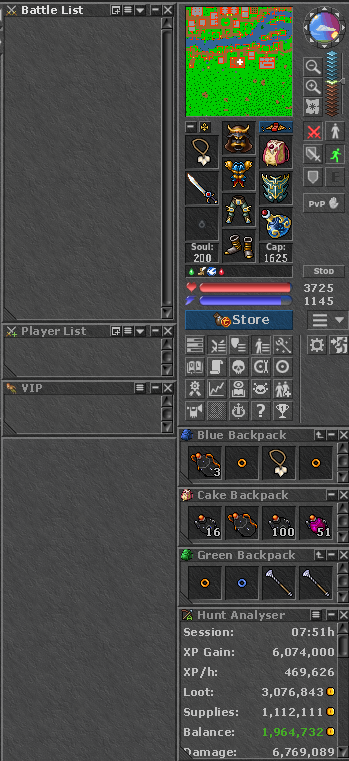 here's 330 ek on glooth bandits, it's a bit less profit than feyrist, but 24/7 empty spawn and better XP. not counting glooth bags into the balance (it collects about 30-40 per each, worth avg. 1k each, so i can easily add 30-40k profit per hour)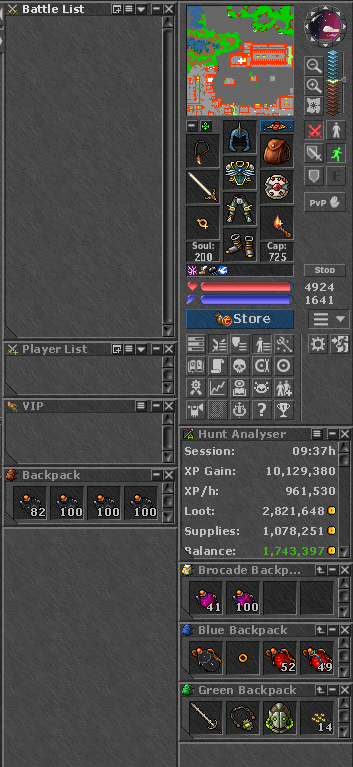 and here 350 ek on glooth bandits, same as above, less profit than feyrist, better xp and 24/7 empty spawn. not counting glooth bags into the balance (it collects about 30-40 per each, worth avg. 1k each, so i can easily add 30-40k profit per hour)